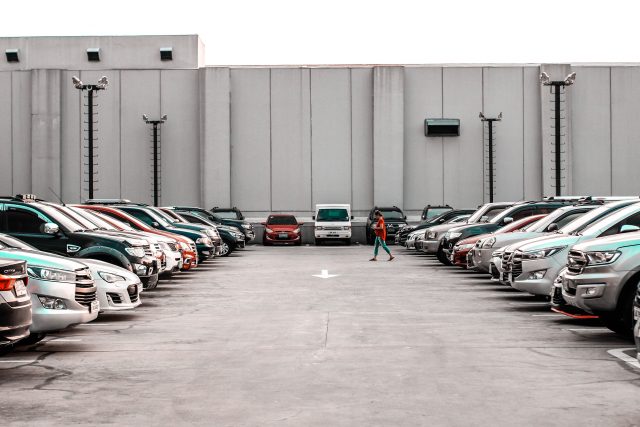 225 SE 2nd St. – Garage
Reserve Parking for 225 SE 2nd Street Here:
With ParkChirp, you can reserve cheap parking for 225 SE 2nd Street! Click "Buy Hourly Parking" or "Buy Monthly Parking". You can also continue reading below for more information on this parking facility!
This garage is a self-park location with staff on site to ensure the garage is clean at all times and assistance is available for customers. The facility has over 650 total parking spaces, so there will always be available parking when reserving ahead of time with ParkChirp!  Lanier operates this location and they have partnered with ParkChirp to offer the lowest hourly parking rates in the market! The garage also has a great location! Within a couple blocks of the garage, customers have an easy walking distance to places like Vedado Social Club, Bayfront Park, several restaurants, and a number of hotels. This location is open 24 hours a day, 7 days a week!
Reserve your parking spot now to save before the hourly parking rates rates change!
Make sure to download the ParkChirp app before you head out so that you can easily access your parking pass when you arrive. You can find it in the App Store or Google Play Store!
Location
Facility Address: 225 SE 2nd St, Miami, FL 33131, USA
Garage has 2 Entrances. One is located on SE 1st Street and the other on SE 2nd Street. The entrance on each side is located on the right between SE 1st and 2nd AVE
Amenities
Covered Parking
Handicap Accessible
Mobile Pass Accepted
Self Park
Hours of Operation
Monday: 24/7
Tuesday: 24/7
Wednesday: 24/7
Thursday: 24/7
Friday: 24/7
Saturday: 24/7
Sunday: 24/7