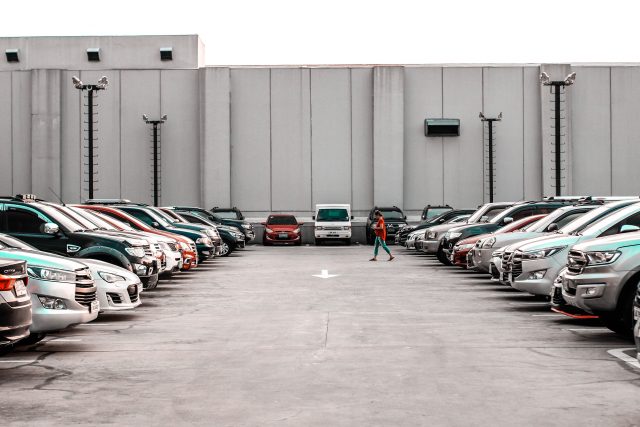 2315 Ellsworth – Garage
Parking for 2315 Ellsworth
With PCI and ParkChirp, you can learn all you may need to know about parking for 2315 Ellsworth. Continue reading below for additional information on this parking garage.
This is a fully automated, credit card only garage and there is no parking attendant on site at any time. Please double check posted rate and operation hours sigs as they might change from time to time because of events at the next door Saint Mark's Church.
This is a covered one level garage with 65 parking spaces. The garage provides daily and monthly parking. It also has various validation and discount parking programs. Destinations that are in close proximity include: Haas Pavilion, Edwards Stadium, Zellerbach Hall (Cal Performances), Hearst Greek Theater UC Berkeley , UC Berkeley California, Memorial Stadium, Berkeley Art Museum and Pacific Film Archive, Bay Area.
We hope to see you soon!
Location
Facility Address: 2315 Ellsworth Street Garage @ the Metropolitan, Ellsworth Street, Berkeley, CA, USA
Posted Rates
Hourly Rates

0-20 Mins (Mon, Tue, Fri, Sat 6am - 12pm) = $1.00
Each additional 20 min (Mon, Tue, Fri, Sat 6am - 12pm) = $1.00
Daily Max (Mon, Tue, Fri, Sat 6am - 12pm) = $17.00
0-20 Mins (Wed & Thurs After 5:30 PM) = $3.00
Each additional 20 min (Wed & Thurs After 5:30 PM) = $3.00
Daily Max (Wed & Thurs After 5:30 PM) = No Maximum Limit

Monthly Rates
Amenities
Covered Parking
Handicap Accessible
Printed Pass Only
Self Park
Hours of Operation
Monday: 6:00AM - 12:00AM
Tuesday: 6:00AM - 12:00AM
Wednesday: 6:00AM - 12:00AM
Thursday: 6:00AM - 12:00AM
Friday: 6:00AM - 12:00AM
Saturday: 6:00AM - 12:00AM
Sunday: Closed