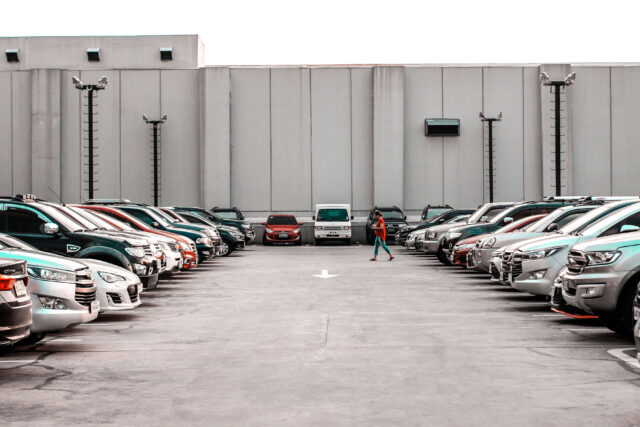 30 W. Monroe St. – Garage
Reserve Parking for 33 West Monroe Here!
With ParkChirp, you can reserve cheap parking for 30 West Monroe! You can also continue reading below for more information on this parking facility!
This parking garage is a self park location operated by LAZ Parking, who employ a full staff dedicated to cleanliness and all customer service needs. The garage only has 64 total parking spaces, make sure to reserve through ParkChirp ahead of time! This parking facility is located right in the middle of Chicago's downtown loop! This garage has a proximity to The Bean, Millennium Park, CIBC Theatre, Federal Reserve Bank Chicago, a number of hotels, and several restaurant options! The hours of operation of this parking facility are 24 hours a day 7 days a week. 30 West Monroe is a option for potential customers looking to enjoy a night in the Loop. Be sure to reserve ahead of time using the ParkChirp app or website!
Reserve your parking spot now to save before the hourly parking rates change!
Make sure to download the ParkChirp app before you head out so that you can easily access your parking pass when you arrive. You can find it in the App Store or Google Play Store!
Location
Facility Address: 30 W. Monroe St., Chicago, IL 60603, USA
The garage entrance is located on east side of Dearborn St. just north of Monroe St. You will pass the Inland Steel building (30 W Monroe) on the east side of Dearborn, and the garage entry/exit ramp is next to the building. It is located between Specialty's and Rose Bud restaurants.
Amenities
Covered Parking
EV Charging Available
Handicap Accessible
License Plate Required
Mobile Pass Accepted
Touchless
Valet Parking
Hours of Operation
Monday: 24/7
Tuesday: 24/7
Wednesday: 24/7
Thursday: 24/7
Friday: 24/7
Saturday: 24/7
Sunday: 24/7