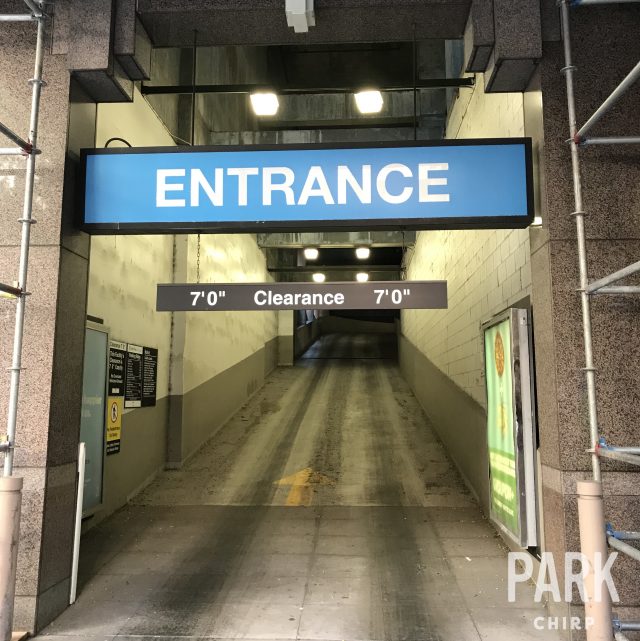 33 W. Ontario St. – Garage
Ohio-Ontario is centrally located in River North near restaurants, shopping and nightlife. The facility is a covered parking garage conveniently located with two entrances on Ontario Street and Ohio Street.
The garage provides convenient parking for Michigan Ave shopping, Quartino Ristorante, Eataly, Portillo's, Steak 48, Rain Forest Cafe, Embassy Suites, Redhead Piano Bar, Barry's Bootcamp…and more!  The garage also offers parking for Tao Chicago.
Garage Information:
Office Hours are Monday/Friday 8am – 6pm.
If you need to contact the garage directly, please visit ooparking.com for contact details.
Location
Facility Address: 33 W Ontario St, Chicago, IL 60654, USA
Directions:
The garage has entrances on Ohio Street (22 W Ohio – North Side of Street) and Ontario Street (33 W Ontario Street – South Side of Street). The garage is located at the base of the 33 W Ontario condominium tower. If you are approaching from 90/94, enter on Ohio Street. Make sure to enter on the left so you do not drive into Grand Plaza. Look for the bright blue and orange signs. If you are coming from the east or Lakeshore Drive, enter on Ontario Street.
Amenities
Covered Parking
Handicap Accessible
Mobile Pass Accepted
Self Park
Touchless Parking
Hours of Operation
Monday: 24/7
Tuesday: 24/7
Wednesday: 24/7
Thursday: 24/7
Friday: 24/7
Saturday: 24/7
Sunday: 24/7